Finskspråkig Customer Service Handler
This position is no longer active
Either the position was filled, or the ad has expired.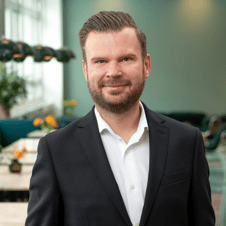 Contact
Daniel Backlund
Head of Customer Center – Sales and Customer Service
About Bluestep Bank
At Bluestep Bank, we are passionate about enabling more people to get a mortgage loan. To realise your plans, dreams, and ambitions - whoever you are. Our goal is to increase financial inclusion in society in a responsible way; by embracing our customers' differences and focusing on their future potential.
As part of our company, you will be part of an open-minded and inclusive culture, characterized by engagement and innovation where we dare to challenge and change. We believe in the values of cooperation and different perspectives. For the right person, we provide great opportunities for an exciting career.
Welcome as you are.