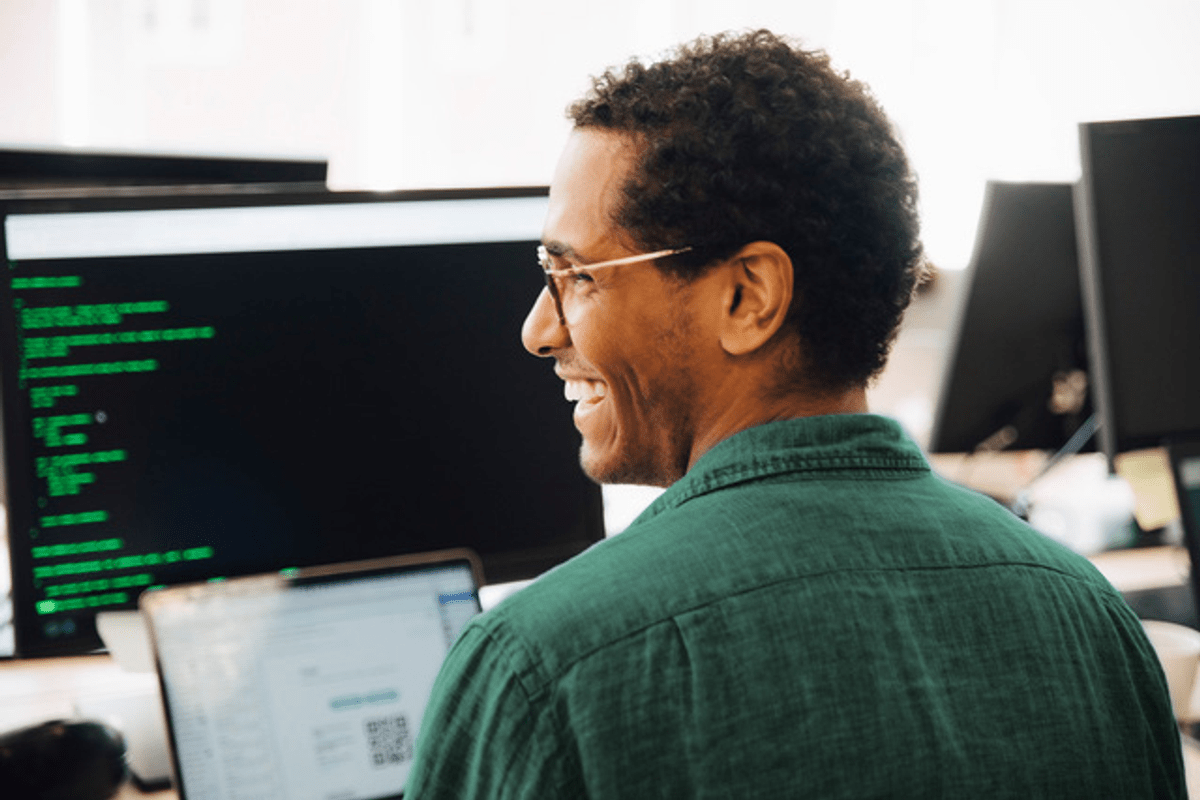 What we do
Nowadays, technology is to a large extent what keeps our business running smoothly. Our Data and Tech department makes sure that technology is running securely and efficiently to deliver outcomes that support the goals of our business.
We are a broad organization with responsibilities that spans from leading development of the bank's digital products to analytics, infrastructure hosting and supporting employees in their digital workplace.
The bank run on a modern technology stack with most of our services hosted in the cloud. This makes our environments flexible, maintainable and attractive to work with.

Meet Robert and Anna
I see a big potential in really 'moving the needle' in our segment of the market, and a great technical journey ahead.

Robert

Head of IT operations

What's most impressive to me is how proud people truly are over the brand and the difference Bluestep Bank can make in society.

Anna

Chief Information Officer